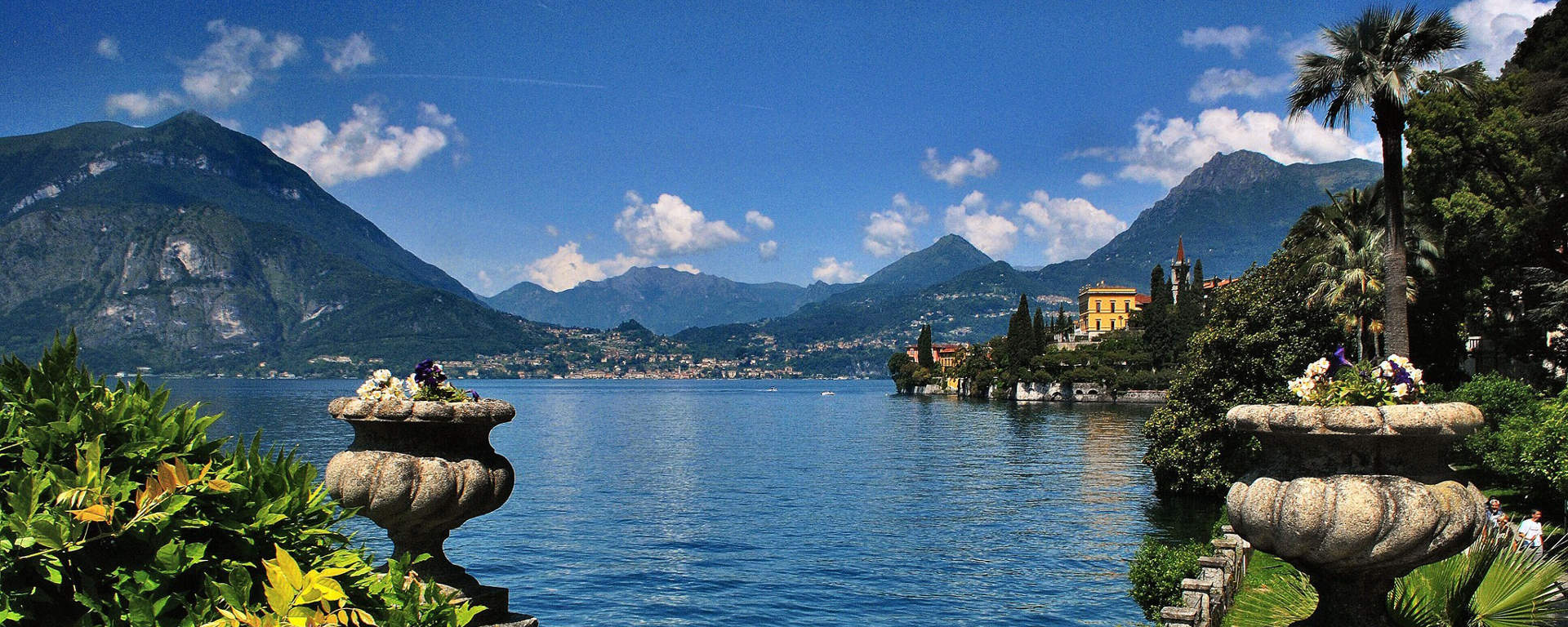 Villa Monastero is located in Varenna, Province of Lecco, on the shore of Lake Como. The villa lies south of the village, halfway between Varenna and Fiumelatte, and includes a botanical garden, a museum, and a convention center.
Villa Monastero was originally a Cistercian convent, founded circa 12th century in Varenna. The convent grew in importance and wealth, purchasing many properties, especially around Lierna, but eventually declined to only six mothers, and was closed by papal bull in 1567.
In 1569 the whole estate was purchased by Paolo Mornico. In the 17th century the Mornico family incrementally rebuilt and decorated it in an eclectic style. The villa was bought by Walter Kees of Leipzig, and between 1897 and 1909 he carried out modifications which further gave it its current style. The final phase of construction expanded the garden.
In 1936 the Milanese De Marchi family, originally from Switzerland, donated the villa to the State, who made it a museum. In 1940 the gardens were opened to the public, and in 1953 the conference center was created. In the 1970s, the compound was taken over by the National Research Council (CNR), and managed by the Province of Como. In 1996, as new province boundaries were established, management passed to the Province of Lecco and the museum house was founded. In 2009 the entire complex was acquired by the Province of Lecco.
How to reach Varenna
From Milano
By train: Milano airports (Linate 10 km and Malpensa 46 km from Milano) and the Railway Stations in Milano are connected through frequent bus service. The railway line on which Varenna is located is Milano-Sondrio-Tirano (see Trenitalia). Trains to Varenna are leaving about every 2-3 hours from both railway stations of Milano Centrale and Milano Porta Garibaldi. The trip from Milano to Varenna is about 1 hour.
By car: from Milano take the road towards Lecco (SS 36), when you get to Lecco follow the road along the lake (S. Prov. 72) and then exit at Abbadia Lariana/Mandello/Varenna - Villa Monastero is placed along the main road leading to the center of the village where there are also parking places.
From Bergamo / Lugano
From the Bergamo airport (Orio al Serio) and Lugano airport (Agno): take the train to Milano, then follow the directions above.